INSTANT BOOK ACCESS:
Following your purchase either from paypal or via credit card you will be
redirected to the setup page where you enter your account information.
Once everything is configured you can then download your book.

If you have problems logging in you can use the following method.
From your receipt you will have your 17 digit PayPal Transaction ID number.

You need two things:
1. Your email address (the email you used when paying).
2. Your 17 Digit Transaction ID (not the Receipt ID) number that is in your email receipt from PayPal. You should also be able to retrieve this number by logging into PayPal and checking your account history. The image below shows how to find the Transaction ID in your email receipt.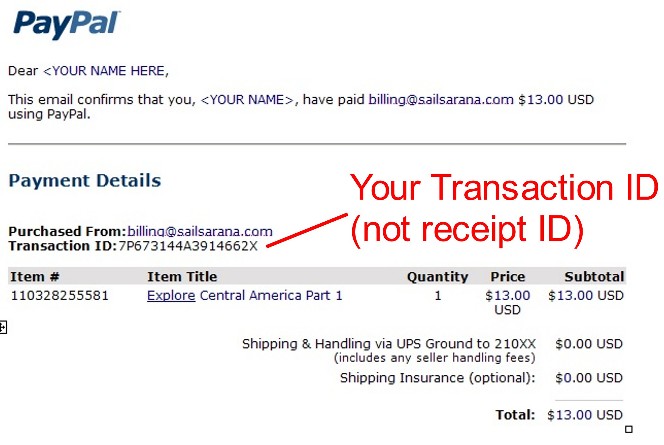 Go to this page and enter your PayPal email address and your 17 digit transaction ID. You should be granted instant access to configure your account and download your book(s).
STILL CAN'T GET IN? WHAT TO DO?
Try resetting your password. This will send an email to the email address that your used for your PayPal purchase. Just go to this page and enter in your email address and a new temporary login and password will be sent to you. If you have your 17 digit PalPal Transaction ID number you can gain instant access without waiting for an email. See the paragraph at the top of this page.
Please be patient and let us know what type of problem you are experiencing on our CONTACT PAGE and I will fix it for you as quickly as possible.
Thanks,
Eric